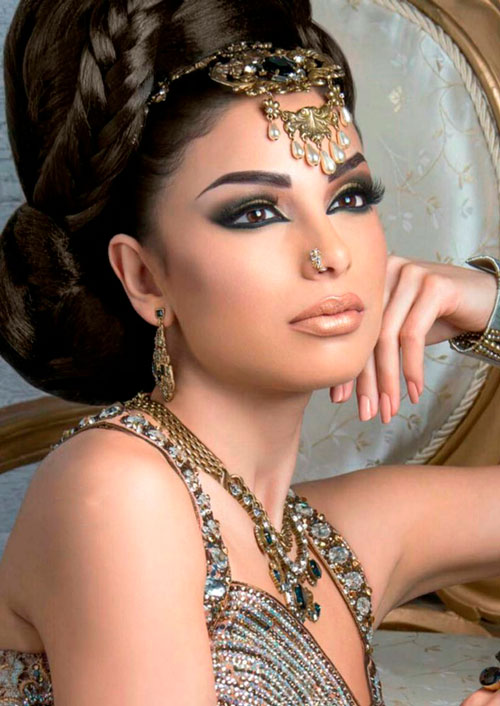 VIEW MORE
Wedding Makeup Artist in Vancouver, Bali and Worldwide
My name is Lyana Gibert.
I'm a Vancouver makeup artist with more than fifteen years of professional experience. I'm a certified hairdresser, a wedding stylist, a makeup artist and an image maker. During my professional career I've worked at fashion shows and photo sessions as a wedding makeup artist, my work has been published multiple times in major fashion magazines worldwide. An artist shouldn't dwell on what's been achieved, but should continuously improve her skills and develop new ideas and images. It doesn't matter what you want from your New York makeup artist: a new look for a video or photo shoot, a chic image for an important occasion or a style for acting or modelling - by contacting me and my team, you will get a well-considered artistic image, regardless of the purpose of its creation. Any style, including wedding images, new date looks, ethnic bridal makeup and hairstyle, or avant-garde will be performed to the highest standard.
Mobile Bridal Makeup Artist and Hairstylist
Fashion trends are constantly changing. Wedding makeup and hairstyles are the most complex types of image creation, especially when it comes to ethnic weddings. Our makeup studio artists are well aware of the intricacies, customs and religious traditions of different ethnic groups. Indian, Western and Asian brides have completely different looks based on long histories, ideals and traditions. Art of Beauty artists are the leading ethnic wedding makeup artists and are available for destination weddings. To view some of their creations please visit our Gallery and blog.
The task of a mobile bridal makeup artist is to correctly highlight a woman's natural beauty. You'll surely be delighted with your beauty makeup creation. Regardless of ethnic variations, wedding fashion requires a stylist to be constantly aware of new trends and styles. Thus, we never stop studying, training, and participating in photo sessions and contests. The most important part of creating any wedding image, including bridal Indian makeup, is trust in your artist's professionalism. Art of Beauty's main goal is your happiness.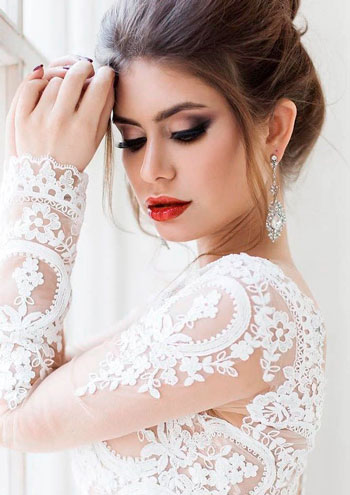 VIEW MORE
WHAT CUSTOMERS ARE SAYING ABOUT US:
Thank you for your great effort during my wedding. Thanks also for the additional work you did spontaneously. I was more than satisfied, everything was fine.
Bride Hair and Makeup - September 2018
Shirley Jones, Vancouver
Thanks again for the gorgeous hairstyle and beautiful makeup! You have always been able to distract me from my nervousness with this warm, loving and natural way of yours.
Bride Hair and Makeup - August 2018
Linda Hues, Burnaby
I was completely satisfied. You gave me so much more than just styling – I found the conversations with you totally beautiful! And the hairstyles and the makeup stayed perfect to the end!!! I hope you keep your positive nature and your dear view of the world!
Bride Hair and Makeup - August 2018
Dawn Richards, New York
Big praise to your work! Without you, I could not have shone like that! Thank you so much!
Bride Hair and Makeup - August 2018
Lisa Brown, Vancouver
Thank you for your nice art, great makeup and beautiful wedding hairstyle! I received so many compliments! I could not imagine it more beautiful!
Bride Hair and Makeup - August 2018
Mira Stewart, Surrey
I am so happy that I came to you and you made me drop-dead gorgeous for my special day. I felt totally comfortable with my bridal makeup and hairstyle – THANK YOU!!!
Bride Hair and Makeup - July 2018
Svetlana Borisova, New York
Many thanks for the professional advice in a relaxed atmosphere! Just wanted to tell you that the party makeup you created was awesome, and the hairstyle was straight flames! It was performed like I had imagined it.
Special occasion makeup and hairstyle as a guest at a wedding - July 2018
Betty Smith, New York
why choose us
Wedding makeup and hairstyle are the finishing touch to a bride's image. The Art of Beauty team are your experts in makeup and hairstyle creation that will make you look perfect in photos, at your event, or on the TV screen. We will be there for you at the place and time of your convenience! Only professional destination wedding makeup artists can create ideal makeup, highlighting your attire as well as your unique beauty and facial features.
WHAT ENSURES OUR FLAWLESS PERFORMANCE?
15 years of experience
Luxury exclusive beauty services
Mobility
All hair lengths from short to really long
3 teams of artist
DISCUSS YOUR CREATIVE PROJECT