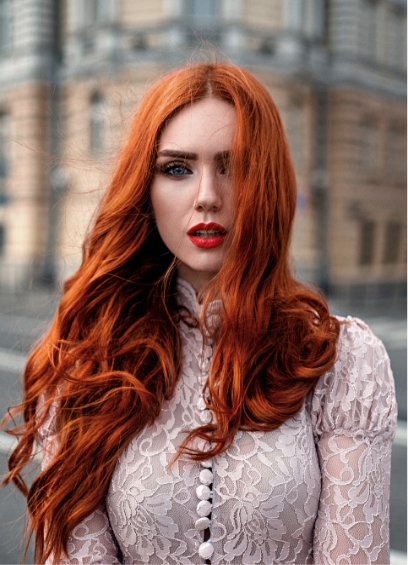 VIEW MORE
Important Occasion around the Corner?
Take advantage of our package! Art of Beauty team will create an individual look for any occasion, so you can easily hire a prom makeup artist. Our artists are also available for parties or other occasions. We will visit you at your desired time and location from our main offices in Vancouver, New York City or Calgary. A wonderful solution for an unforgettable occasion. We are always there for you at:
graduation celebrations and proms;
Are you planning a stylish party and still can't decide on your look?
There are lots of situations, be it work life or home life, when it is of prime importance to look perfect. However, with the pace of modern life, who has the time to run to the beauty salon? Every woman wants to be gorgeous and charming. It's your flawless makeup and hair that make your appearance complete, an appearance those around you will surely admire. A correctly chosen look for your prom, party or meeting will accurately reflect your mood and self-esteem. This quality of look is quite difficult to achieve without the required skills and sense of style developed through years of experience. Do not hesitate to contact Art of Beauty and start enjoying your new stunning look!
Wedding, Corporate Event, Theme Party, Graduation… or Whatever else you have in Mind!
PROM & GRADUATION ARTISTS
For prom night, it's not sufficient to just buy a dress and heels. A special approach is needed. Young ladies can always depend on the services of an Art of Beauty graduation makeup artist. You will shine, twinkle and amaze with your beauty!
MAKEUP & HAIRSTYLES FOR CORPORATE EVENTS
Best makeup artist near me? An Art of Beauty mobile team of artists at your corporate event could be a wonderful perk for female employees. Rather than just another momento, ladies will receive a master-level makeup-application class or a makeover right at your corporate event. Everyone will be relaxed and re-energized.
THEME PARTY ARTISTS
Art of Beauty professional artists will create the ideal look to match the theme of your event. Creating hairstyles for short hair or long hair is possible. Want to look like a Bohemian diva from the jazzy twenties, a movie heroine or a Hollywood goddess? No problem: our makeup artist will select makeup that creates an elegant ambiance and emphasizes your natural beauty.
Tips to Keep in Mind for Your Event
Prom hairstyle ideas are boundless. The variety of modern haircuts allows for creativity and fantasy.
When creating hairstyles for a graduation party, stylists use various accessories such as clip-in extensions, that help to achieve the desired result.
If you have long hair, you have many options for event styling: weaved braids, romantic curls or a bun, for example.
High-quality makeup for any occasion and our state-of-the-art techniques will emphasize the features of your face that you want emphasized. Choose only certified professionals who apply cruelty-free or vegan cosmetics.
WHY IS MOBILITY SO IMPORTANT?
When the artist travels to you, this solves most of your problems:
Easy event preparation
Comfortable atmosphere
Stress-free process
Ability to order styling&makeup for friends & guests.
Hairstyle and makeup created by us will set you apart from others at any event and provide you with a host of admiring glances
Check our portfolio and contact us: call us or make a request on our website right away.