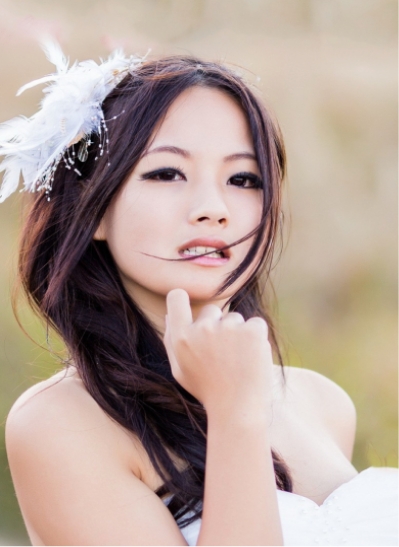 YOUR BALI MAKEUP ARTIST
Dress fittings done, shoes on point, jewelry bought, venue and food selected, photographer booked, guests invited. One last item, my wedding makeup artist!!!
Arranging and getting ready for a wedding is a tough job, but you need to keep in mind that this is the most amazing moment of your life, so you need to look incredibly beautiful.
Bali is known as the best wedding and honeymoon destination by most travel specialists. The Indonesian Island of Gods is overwhelmingly delightful and adds a certain enchantment to things—particularly as a wedding location. The moderate climate and the sea make this island a fantasy world. Whether you're a perfect Balinese bride, or you're from another part of the world, the Art of Beauty team is for you.
Lyana Gibert, lead artist at Art of Beauty is your Bali makeup artist of choice. Lyana is an internationally known expert in makeup trends for tropical weddings. She considers all aspects of tropical weather on makeup. Whether you want to have a Balinese bride look with headpiece; an Indian bride look with tikka, mathapatti or jhoomar; or a western bride look with a veil, you need not look further for a makeup artist in Bali. Lyana has expert-level experience and training in all of these looks and more.
Lyana Gibert and Art of Beauty is everything you'll need for your Bali wedding hairstyling and makeup. If you require more information please get in touch with us.
OUR HIGHLIGHTS
Highest-level hygiene standards
Use of only High-end products
Latest makeup techniques and trends
Professional in Western and Eastern Makeup
Extensive experience with all skin types and tones
Consultation session takes into account jewelry and dress
Makeup services for guests and bridesmaids available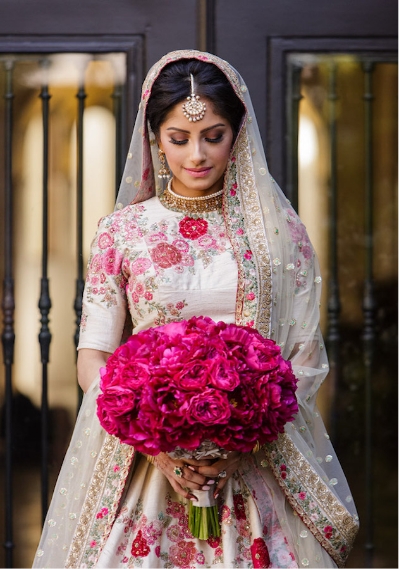 VIEW MORE
MAKEUP & HAIRSTYLE
PACKAGES
Makeup and Hairstyling is done by Lyana Gibert and her team. The following is our pricelist for pre-wedding and wedding services. Lyana has vast experience doing makeovers and hairdos for local people and non-Balinese alike. Regardless of whether the bride is Balinese, Indian, Asian or Western, Lyana has professional-level experience with all textures of skin and hair.
Western Makeup
Indian/ Asian/ Traditional Makeup
WEDDING OR RECEPTION PACKAGE
$600
Details
WEDDING OR RECEPTION PACKAGE
This rate includes: a free-of-charge consultation at the time of booking to go over your makeup and preferred hairstyles; morning or evening full professional bridal makeup including false lashes, formal up-do, lip touch up, bindi placement/ Bali traditional Headpiece placement/ dupatta placement. You can choose traditional or airbrush foundation and clip-in hair extension installation for your hairstyle.
Details
TRIAL SERVICE
Complete trial session for your bridal look rather than a complimentary consultation.
BRIDAL GUEST PACKAGE (PER PERSON)
$400
Details
BRIDAL GUEST PACKAGE (PER PERSON)
This makeup and hairstyle package will be perfect for your friends and family members. Includes false lashes, airbrush foundation, hair extension installation (by customer's request)
Best of everything:
You don't have to come to us, all our services are done in the comfort and security of your hotel or villa in Bali. We tweak each wedding with complete consideration of the finest details.
BE INSPIRED BY OUR REAL BRIDES
For your inspiration, please find below what a few of our Brides have to say about our services. Keep in mind that this is a small portion of our portfolio. If you're searching for a specific hairdo or makeup texture, please let us know. We will certainly live up to your expectations.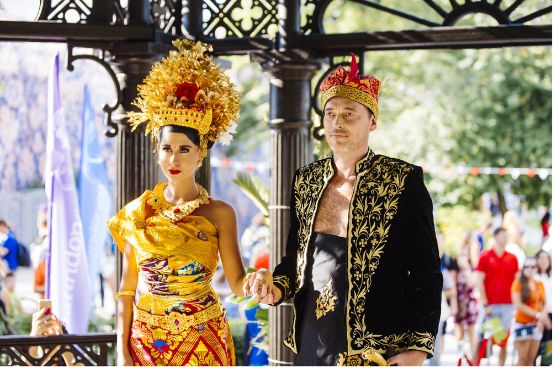 VIEW GALLERY